At Governor Burgum's October 1st Press Conference, Governor Burgum released details regarding updated guidelines for individuals who are listed as close contacts to individuals with a positive COVID-19 diagnosis. Previously, anyone who was listed as being in contact with a confirmed diagnosis was required to quarantine for 14 days from the date of contact. Now, if both the positively tested individual and the persons in close contact were both wearing face masks during their interactions, the close contact will not be required to quarantine.
With this new guideline it is more important than ever before that all of the Patrons entering Gackle-Streeter Public School wear their face masks in all areas of our building. Students that ride the bus or ride in a school vehicle are required to wear their masks-no exceptions.
Parents, please be sure to double check that your child has a mask to wear at school before they enter the building or get on the bus.
Below is the guidance from the Governor's Office: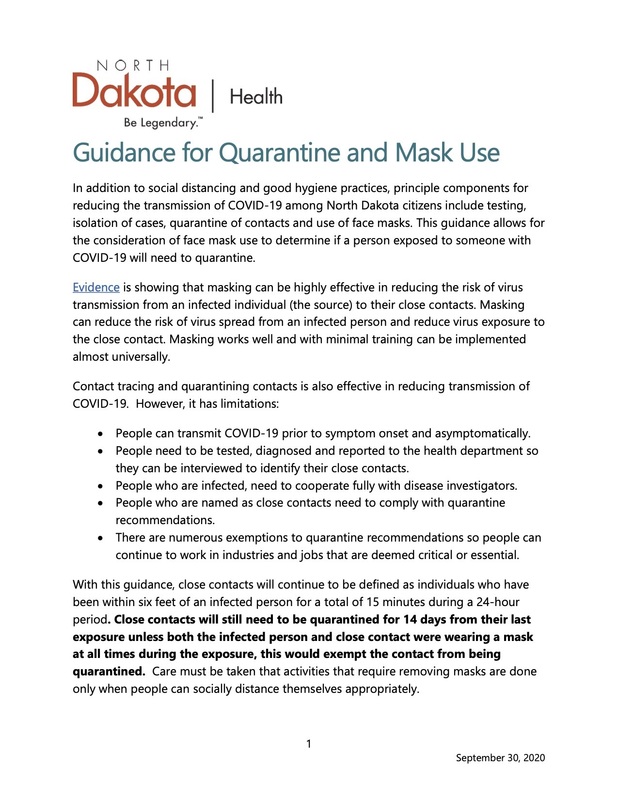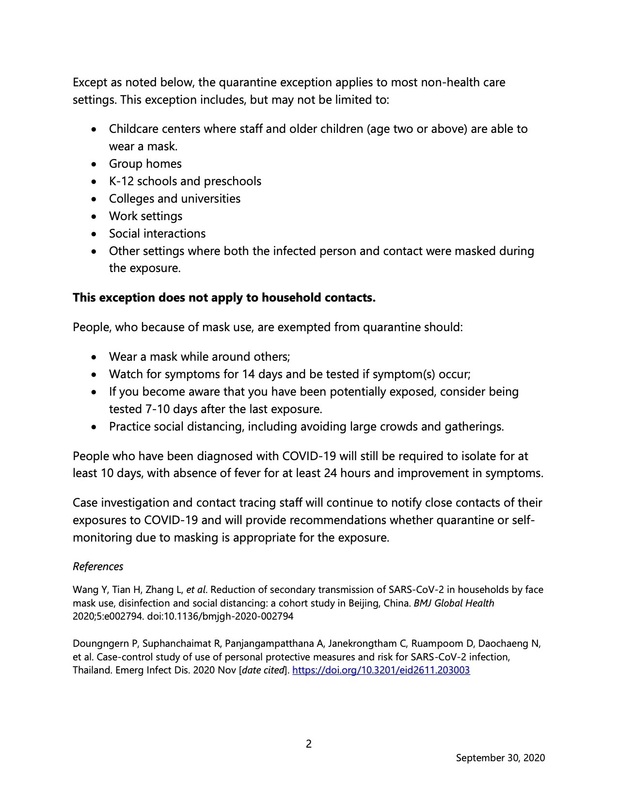 Due to Governor Burgum's statewide mask mandate, effective November 14th, Gackle-Streeter Public School will now require students, staff, and guests to wear masks in all areas of the building including the classrooms and busses until further notice. Although we recognize that this is not ideal, we as a district will make every effort to protect our students' health and to slow the spread of COVID-19 in our community. We will make efforts to give our students breaks from wearing their masks throughout the day whether that be by socially distancing students in the gym or by going outside. Please be sure that your child has appropriate outdoor wear with them each day. In addition to the mask mandate, Governor Burgum also suspended all extra-curricular activities until December 14th. To read more about Executive Order 2020-43 follow this link: https://www.governor.nd.gov/ne... We thank you for your support and understanding.

**Executive Order 2020-43 has been extended to January 18th, 2021.**
On December 3rd, 2020 the CDC and Department of Health updated the Quarantine Guidelines for Close Contact & Household Contact in regards to COVID-19. The new guidelines are posted below.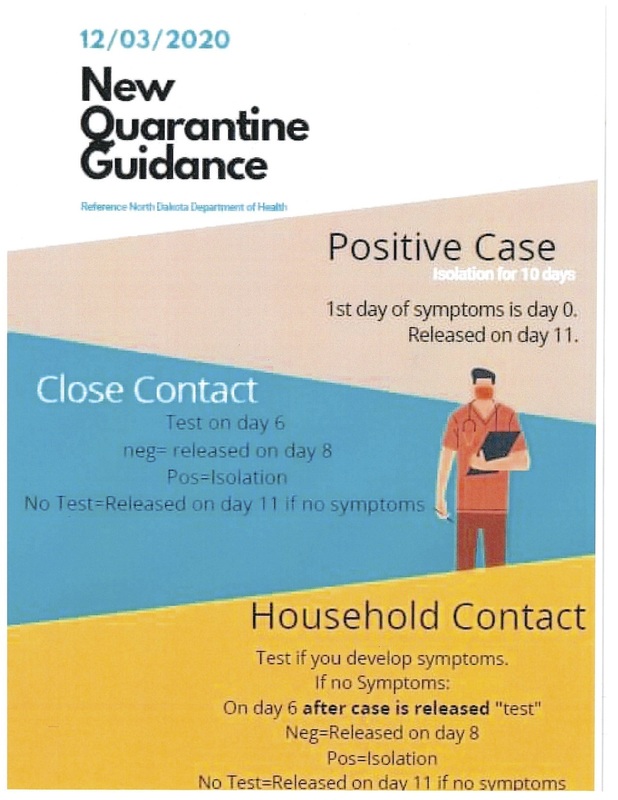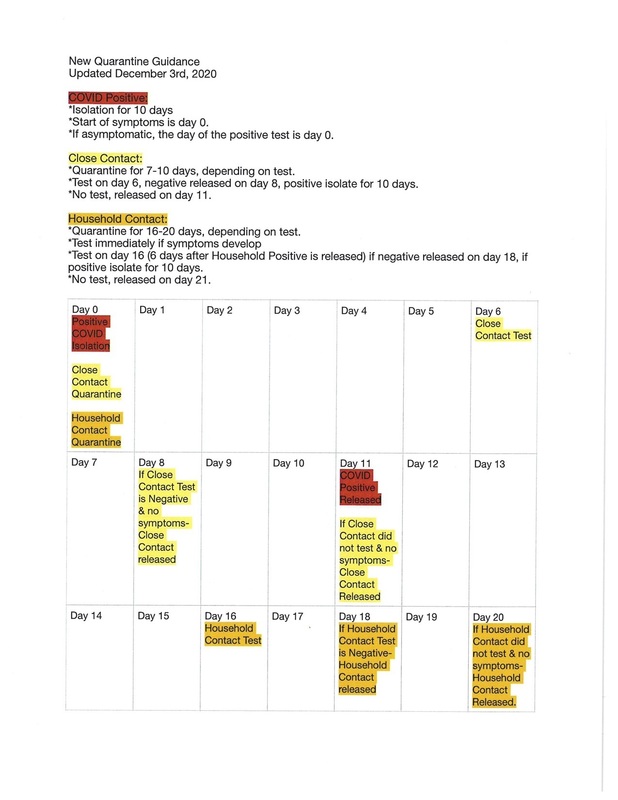 On Friday, January 29th, Governor Burgum lowered the state wide COVID-19 Risk Rate to "Green" which also lifted the state wide mask mandate. In response, Gackle-Streeter Public School will return to only requiring face masks to be worn in the hallways & common areas of the buildings as well as all school busses and vehicles.