One fish, two fish, red fish, blue fish. Who doesn't love Dr. Seuss?!?!?

Happy Halloween from second grade!!!

Happy Halloween from Kindergarten!

Happy Halloween from Pre-K 🎃😁🎉 👻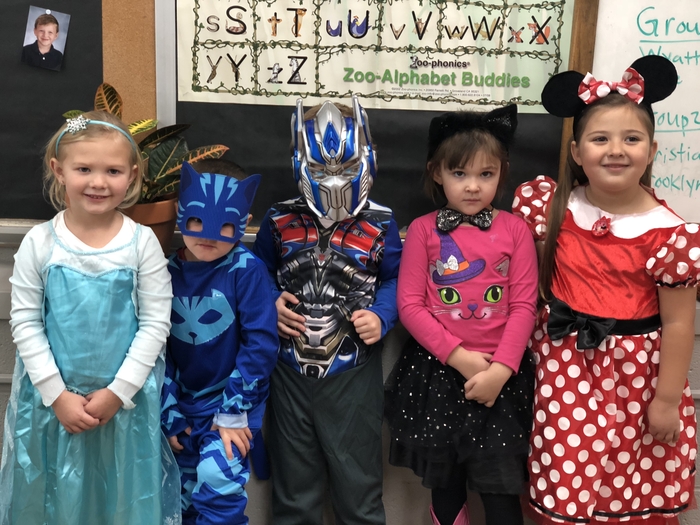 More Halloween Fun 2018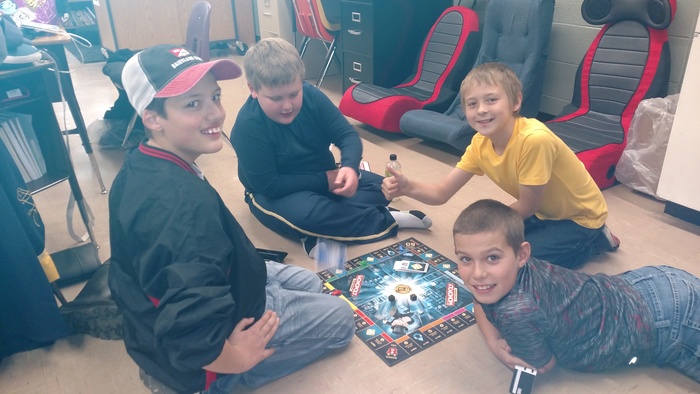 2018 Halloween Fun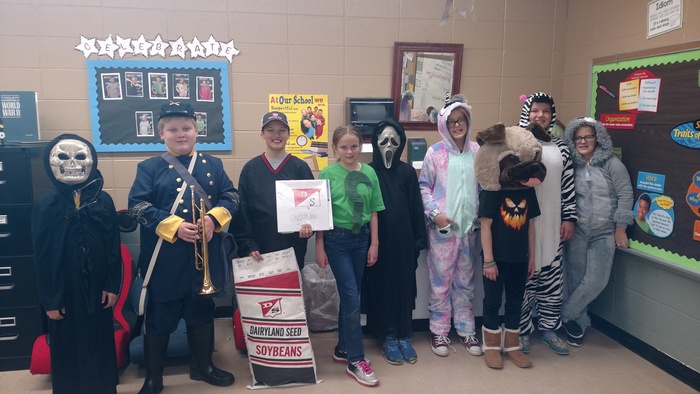 All 3rd and 4th grade projects can be taken home this week. If you would like to grab it when you are here for lunch, that would be perfect. THANKS!

Family Lunch Schedule: October 30th- last name starting with A-M October 31st- last name starting with N-Z Please come at the time of your YOUNGEST child's lunch, older students will be dismissed with their siblings. K- 11:15 1st- 11:20 2nd-11:25 3rd& 4th- 11:30 5th & 6th- 11:35

Picture Day at GSPS is November 14th! This year you can order your pictures online BEFORE Picture Day! Go to mylifetouch.com and use Picture Day ID: ND018212Y0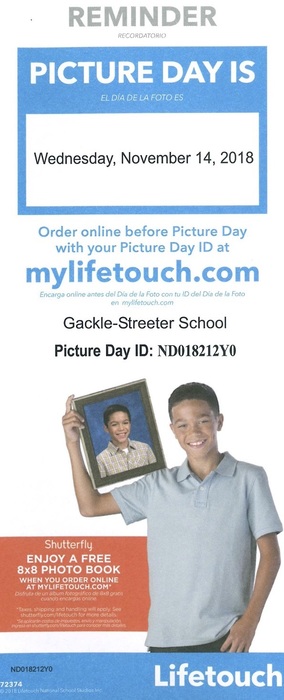 Congratulations to the GS Drama Department on a fabulous performance!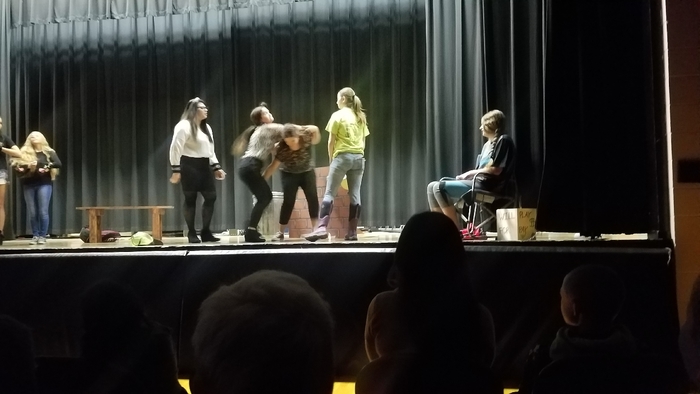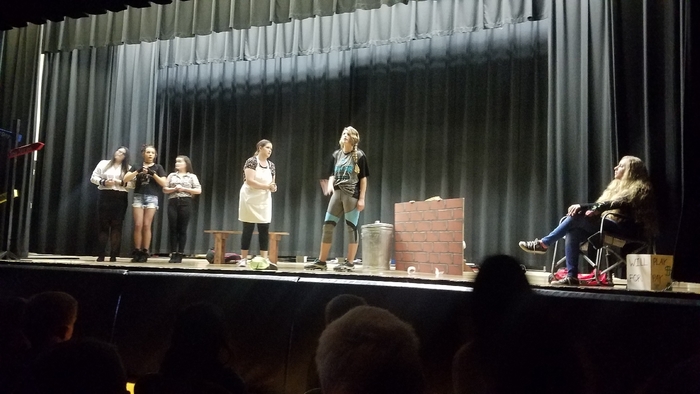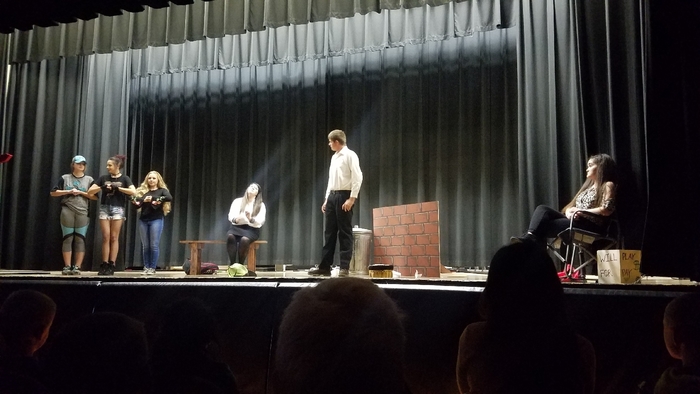 Come join the GS students as they watch the Drama Dept perform this one act play at 2pm.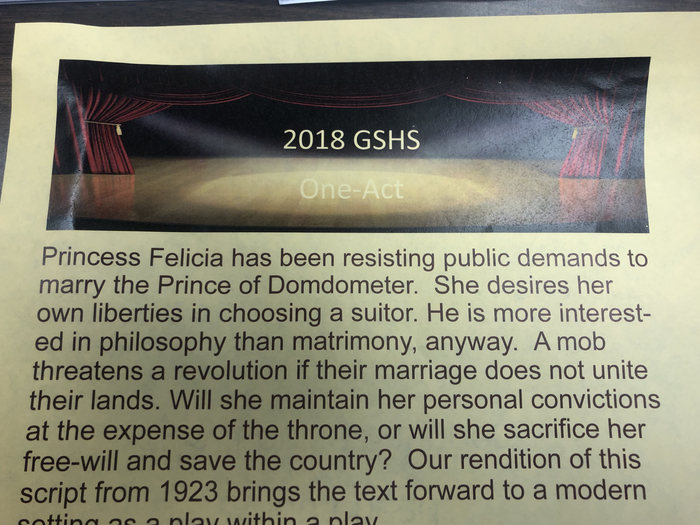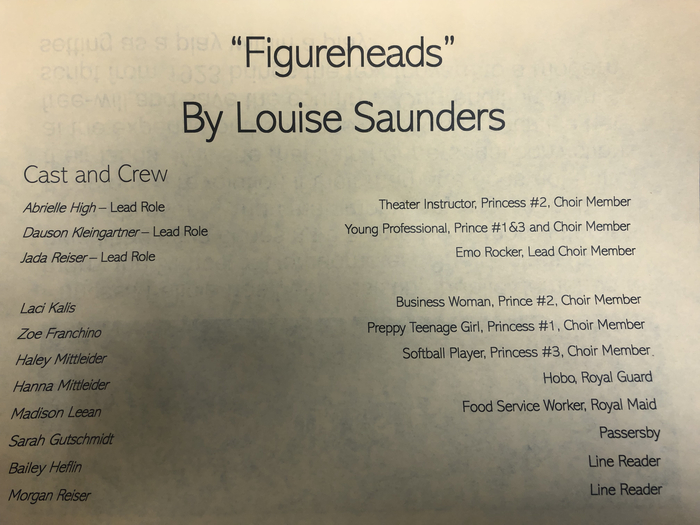 Yesterday Miss North Dakota came and shared a message about positivity.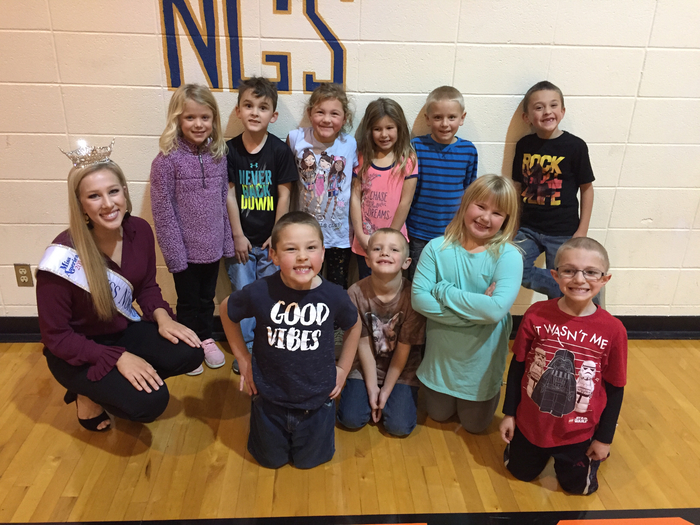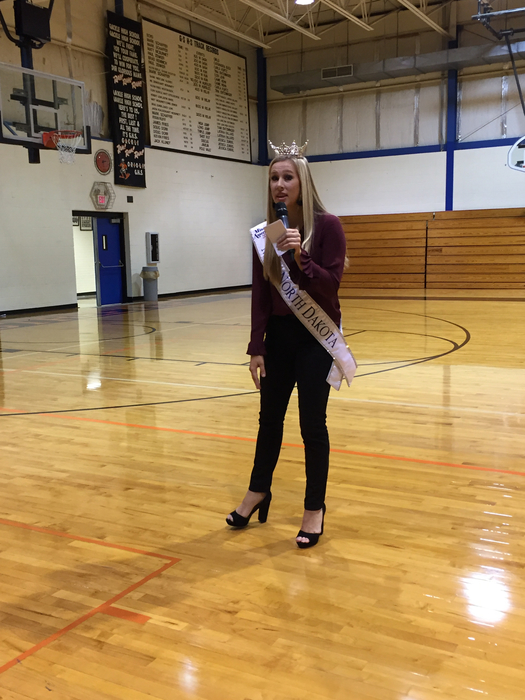 Miss North Dakota came to visit!!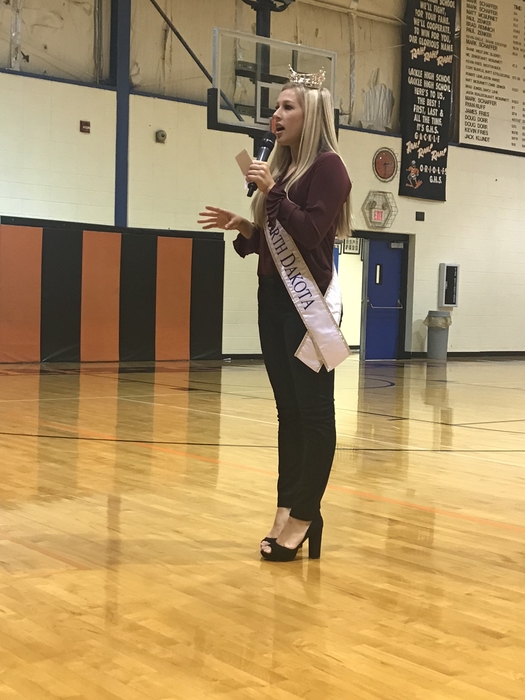 Kindergarten book orders due tomorrow October 25th!
Miss ND Kati Olson visiting with an elementary student at Gackle-Streeter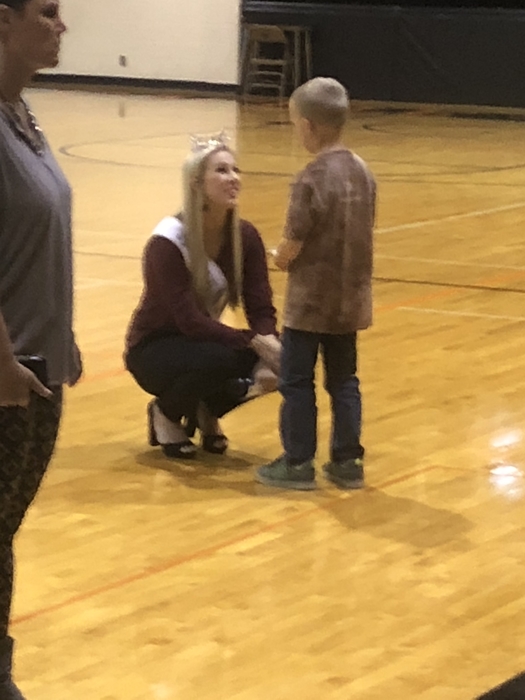 3rd grade parents/guardians...please fill out the paperwork that came home with your child. Send it back with them tomorrow or Thursday morning.

Today in science we designed zoo space for an animal.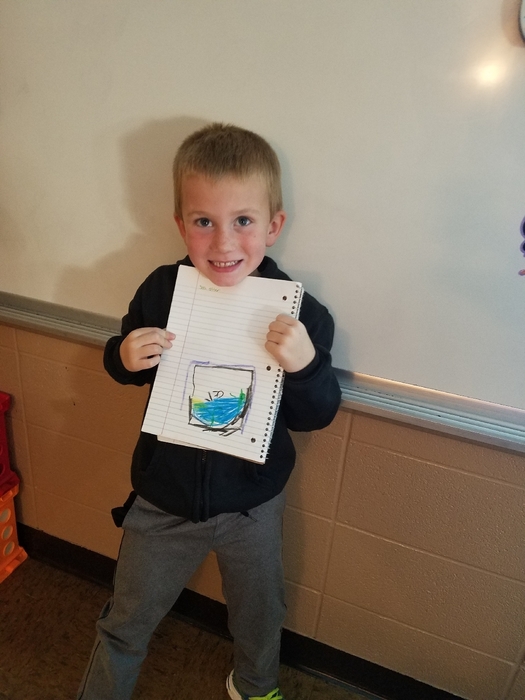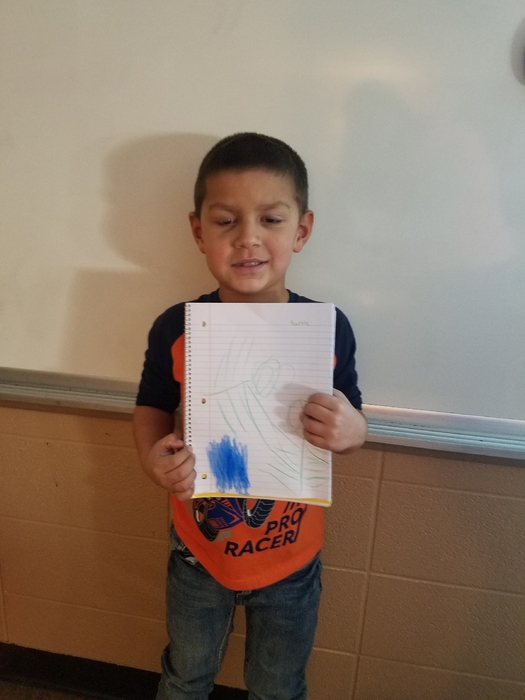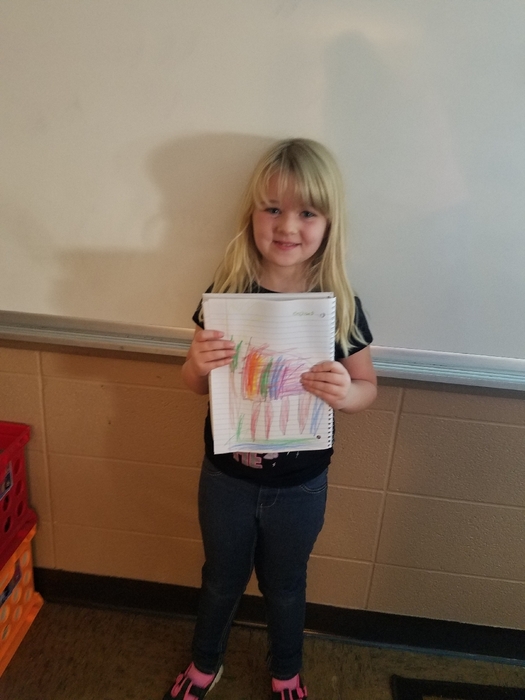 Today in science we designed zoo space for an animal.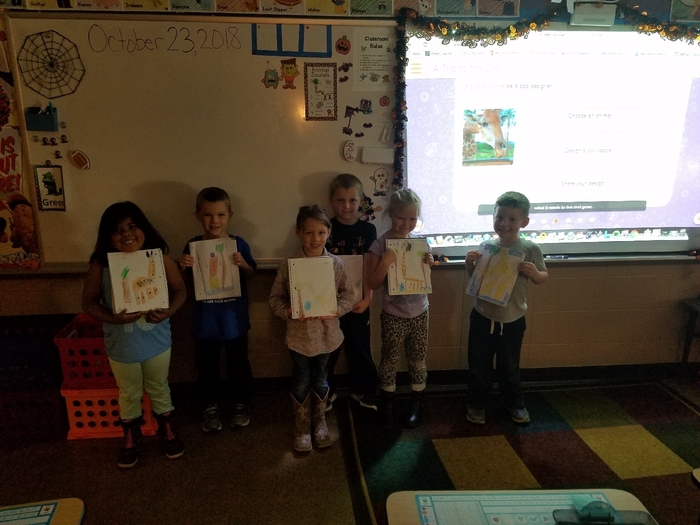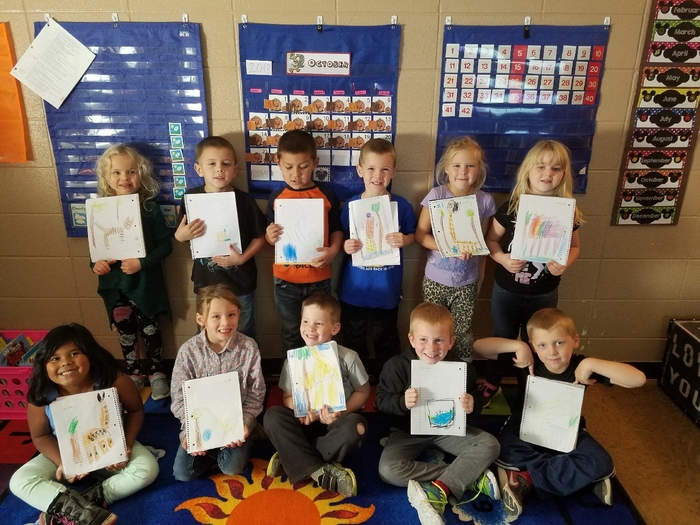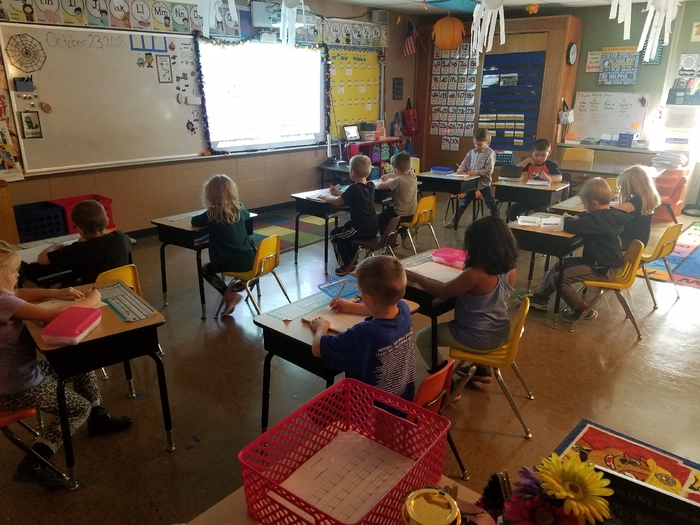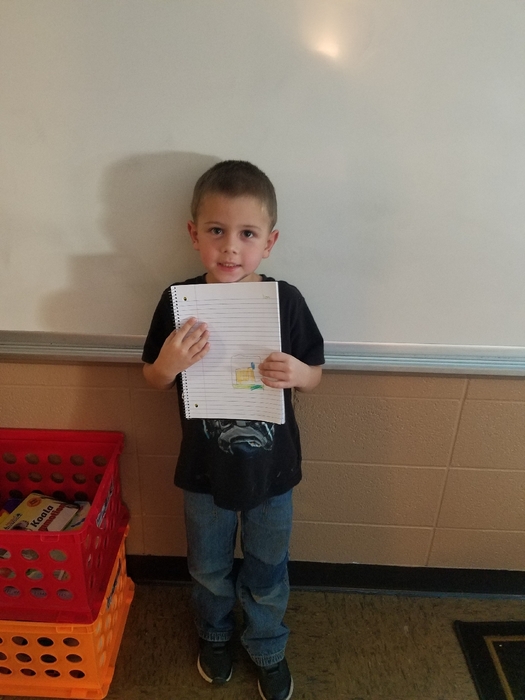 The 5th and 6th graders visited the care center and enjoyed playing cards with the residents. It was fun visiting and learning how to play some cool card games. We had so many laughs that time just fly by! We look forward to our visit next year!