We played a teamwork water relay game to cool off outside!! 🥰👏🏽💦😎☀️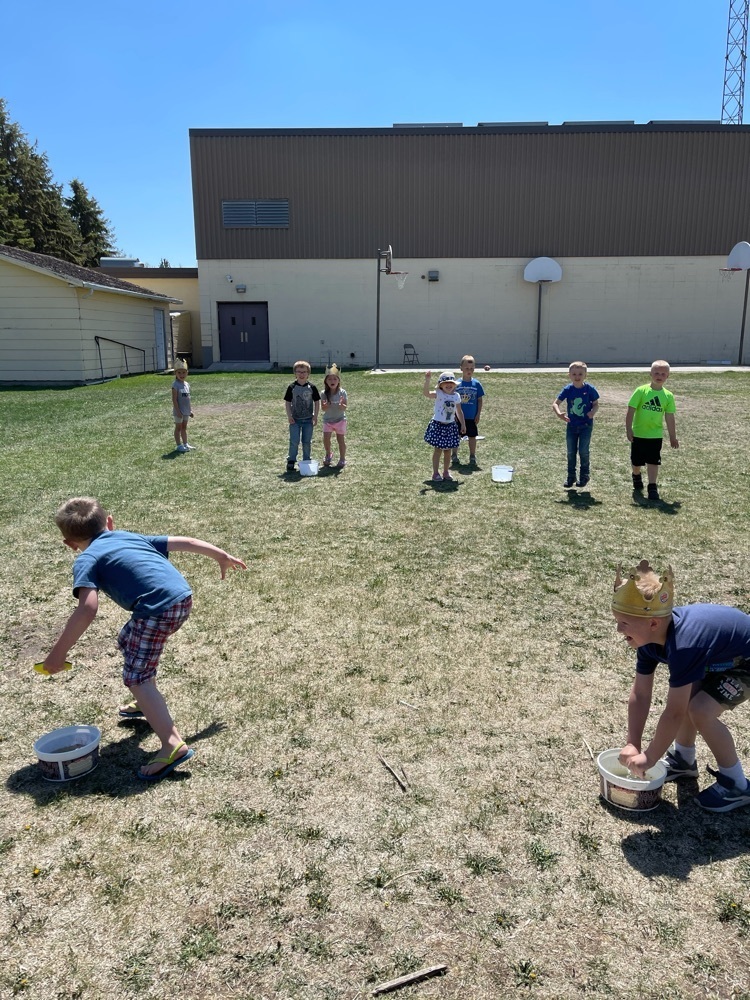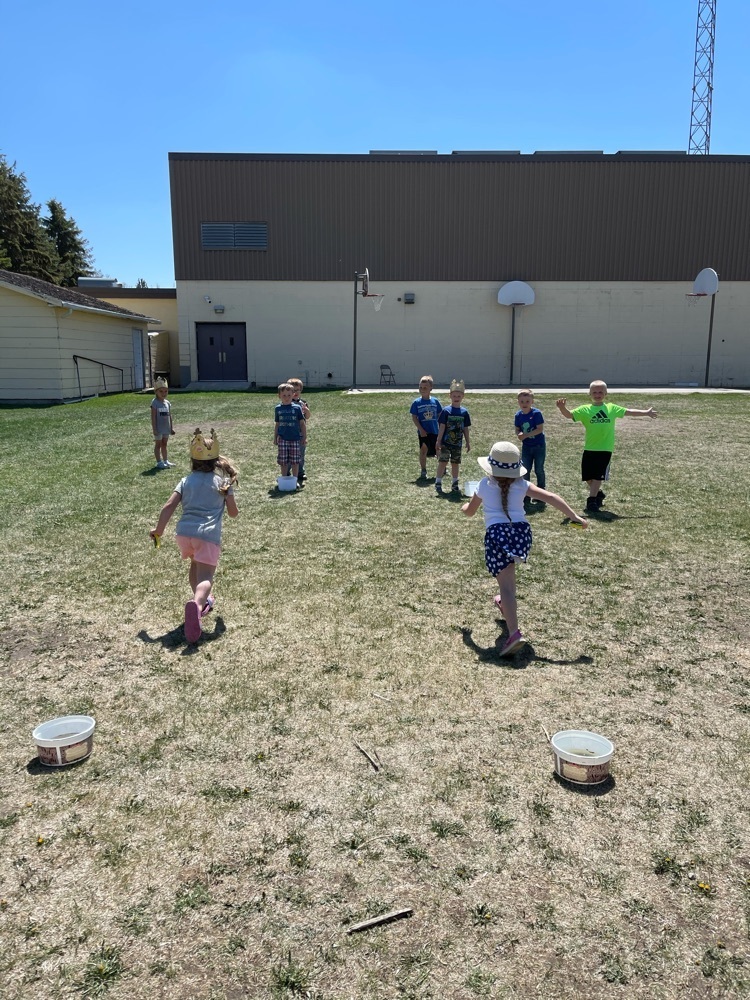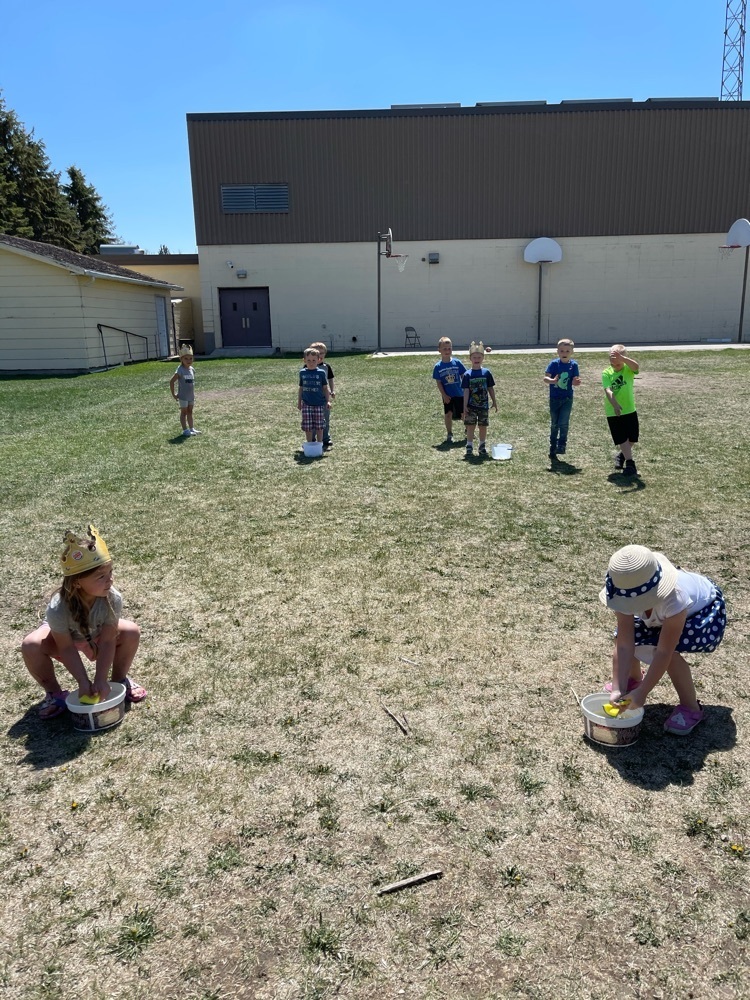 Pre-K had fun spreading kindness by decorating the sidewalk outside the bank. We also took a little ice cream break for snack!! ☀️🎉🥰🌈🍨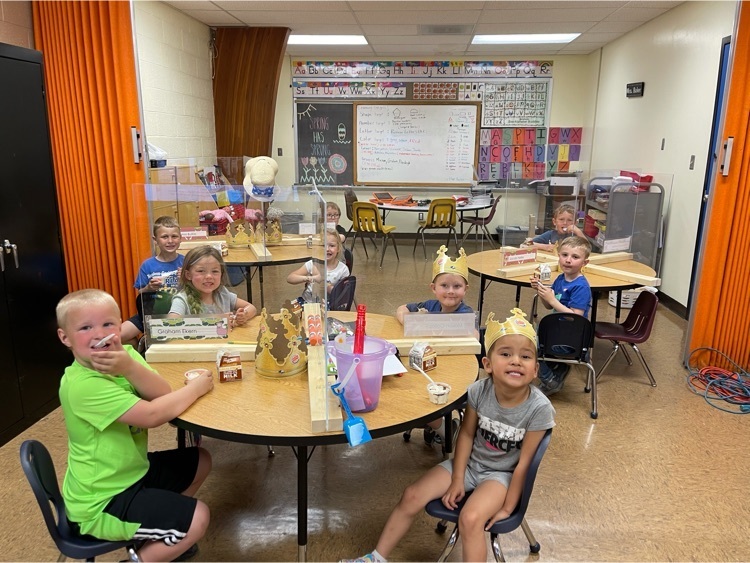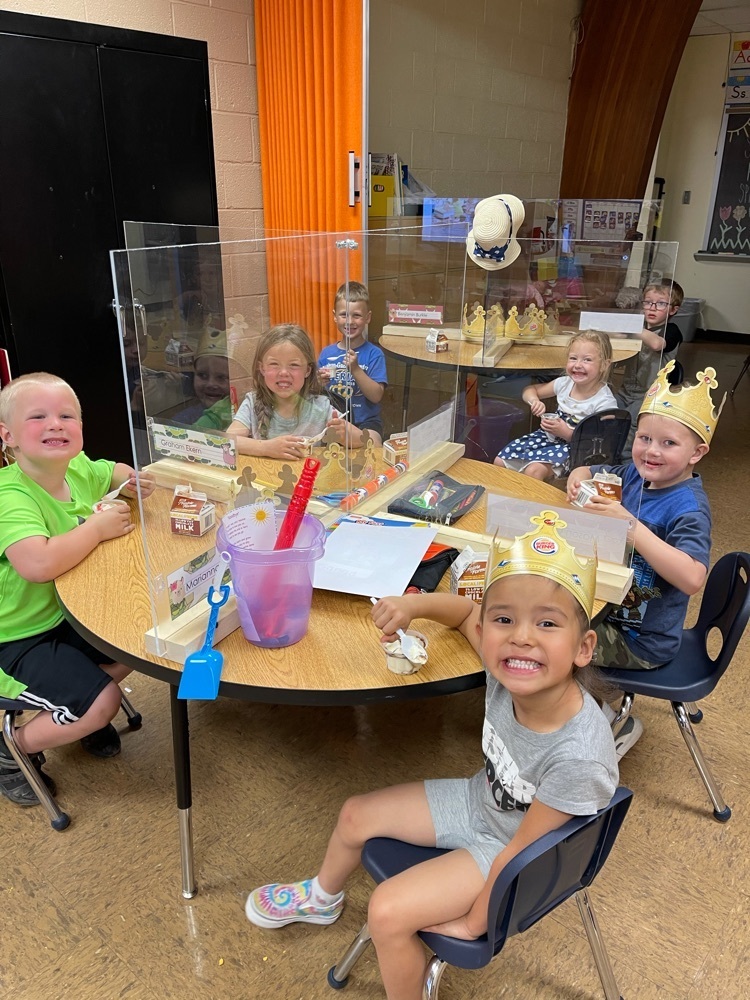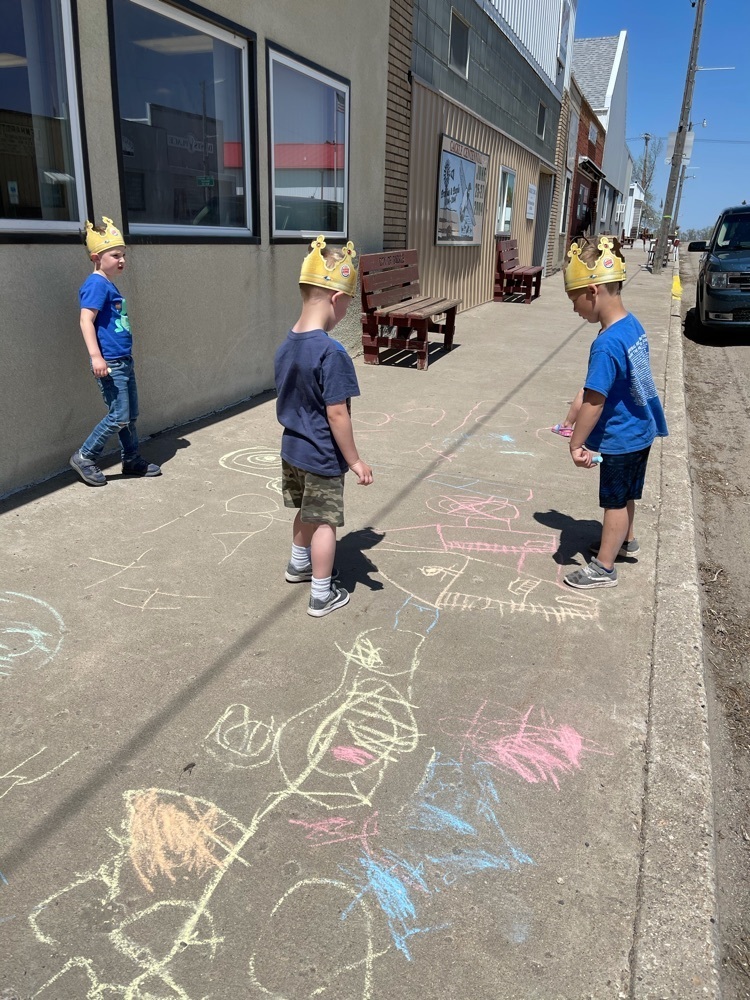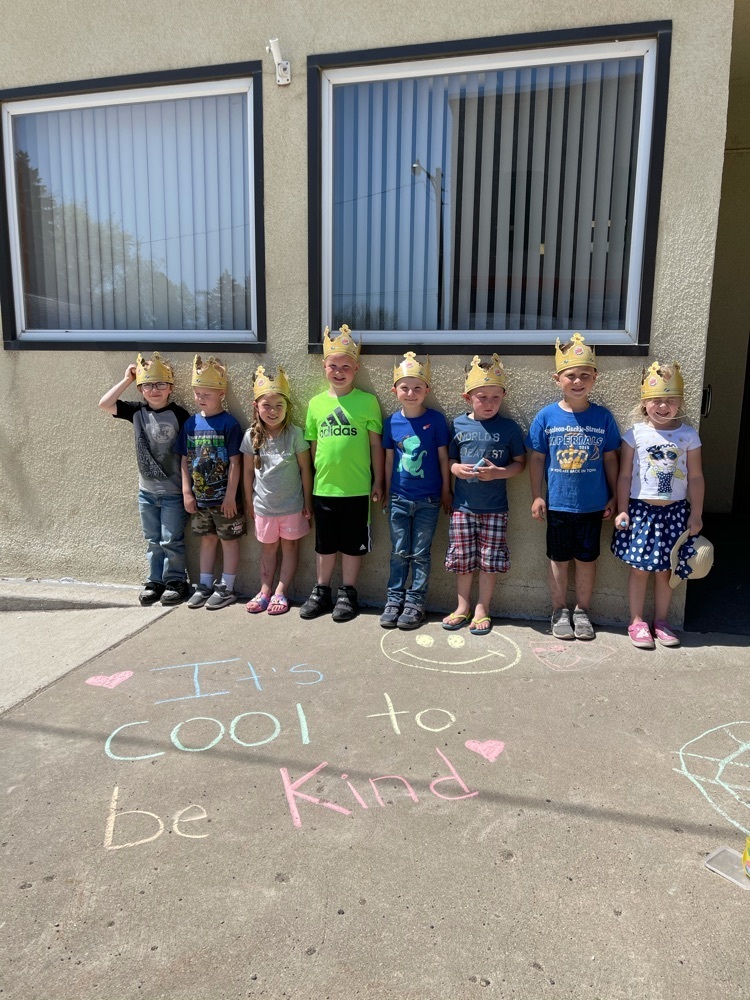 Senior Spotlight: Madison Larson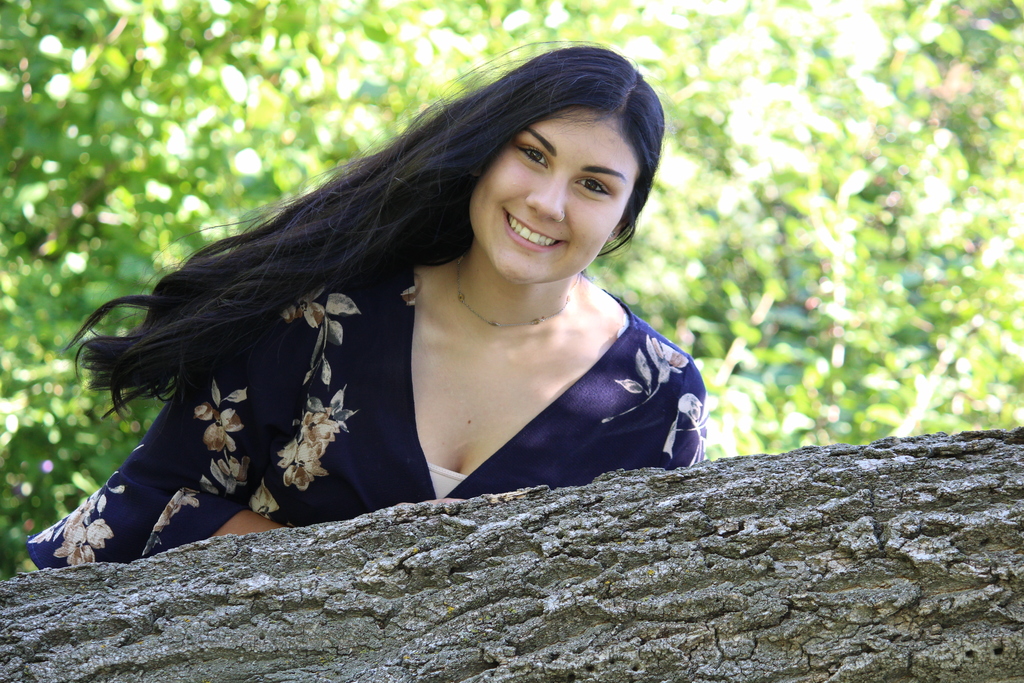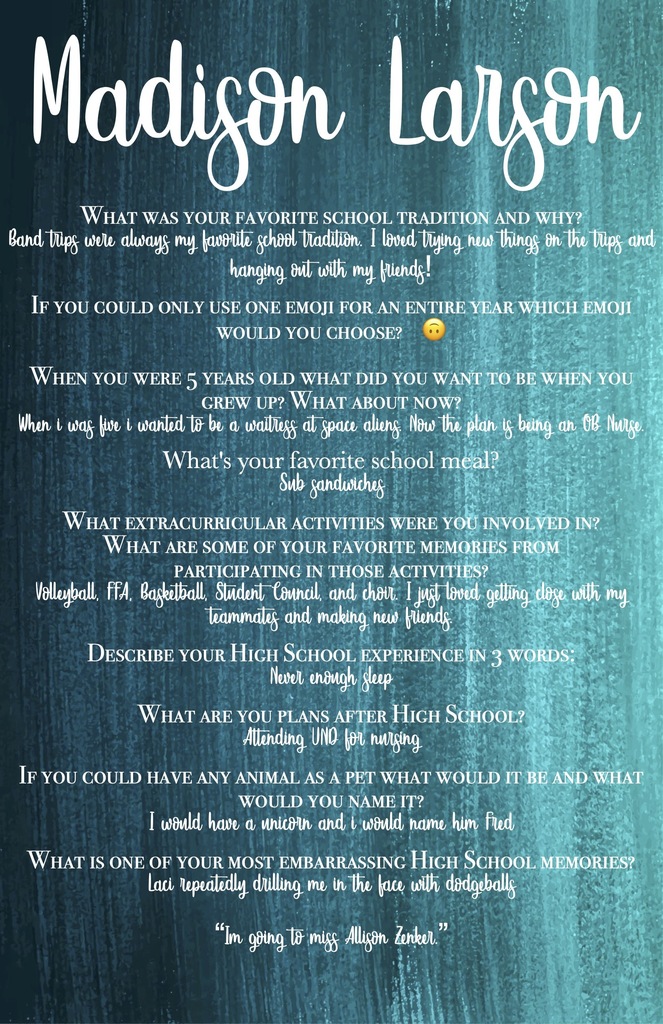 Senior Spotlight: Laci Kalis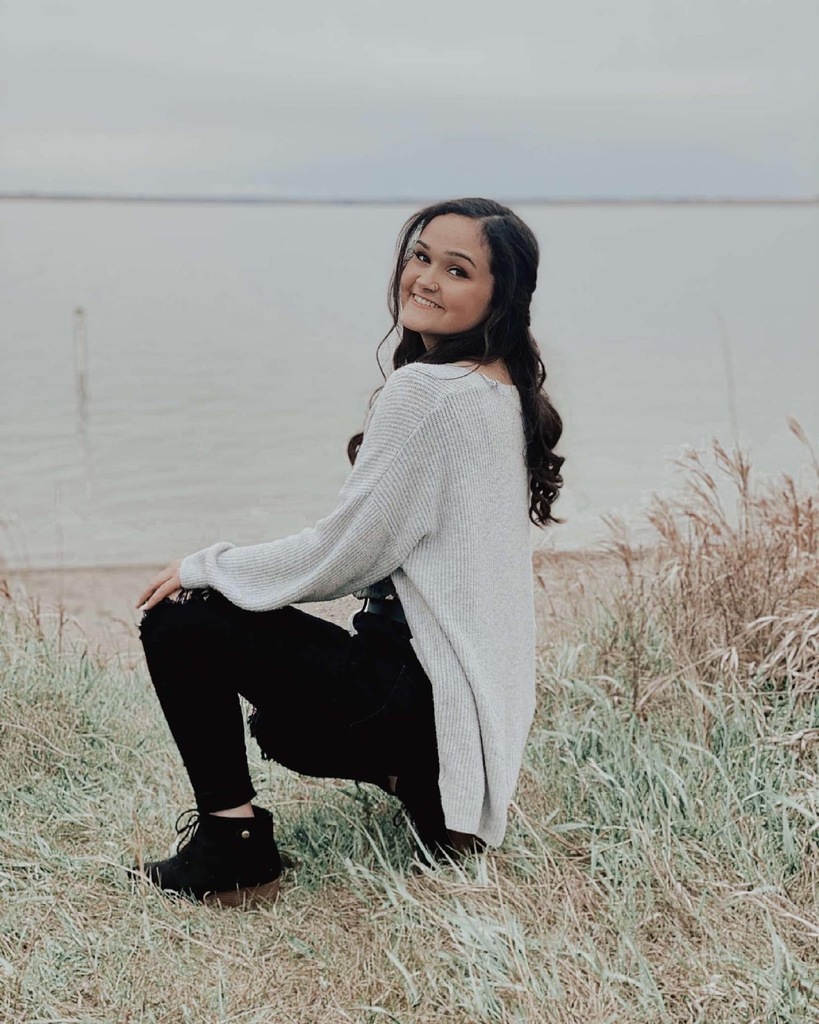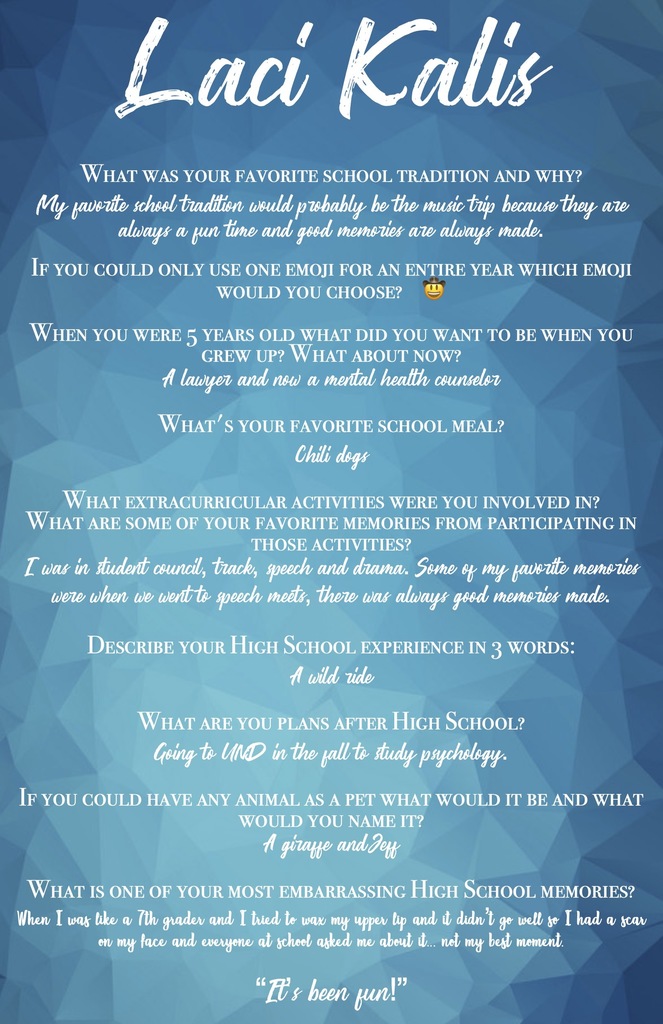 congratulations to my little people! I am so proud of you and all your hard work this year! 💜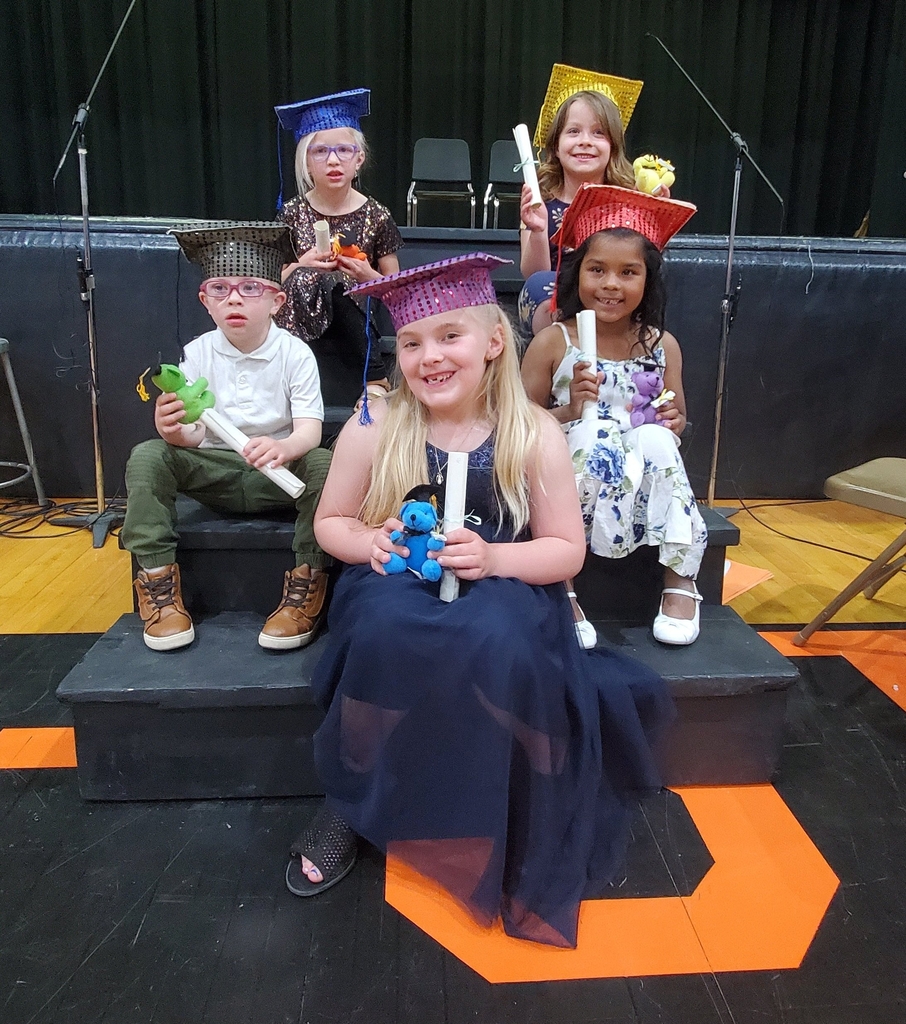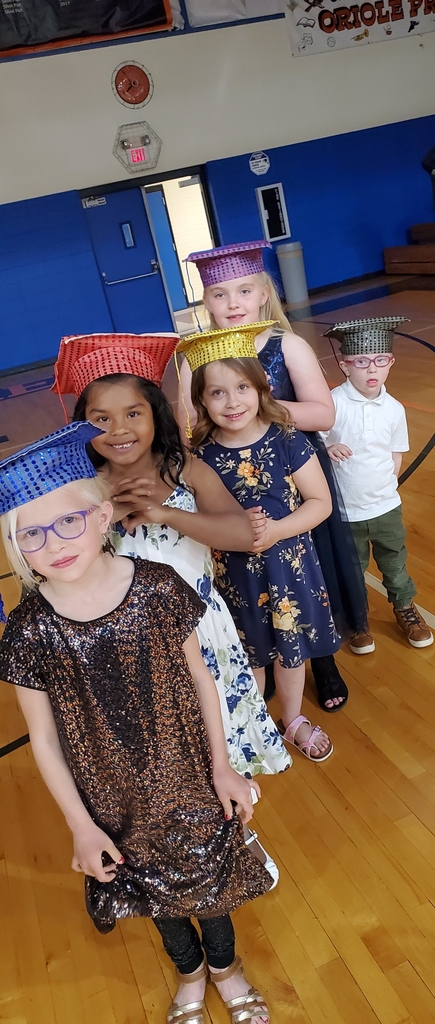 We scooped our way to the top one more time!!!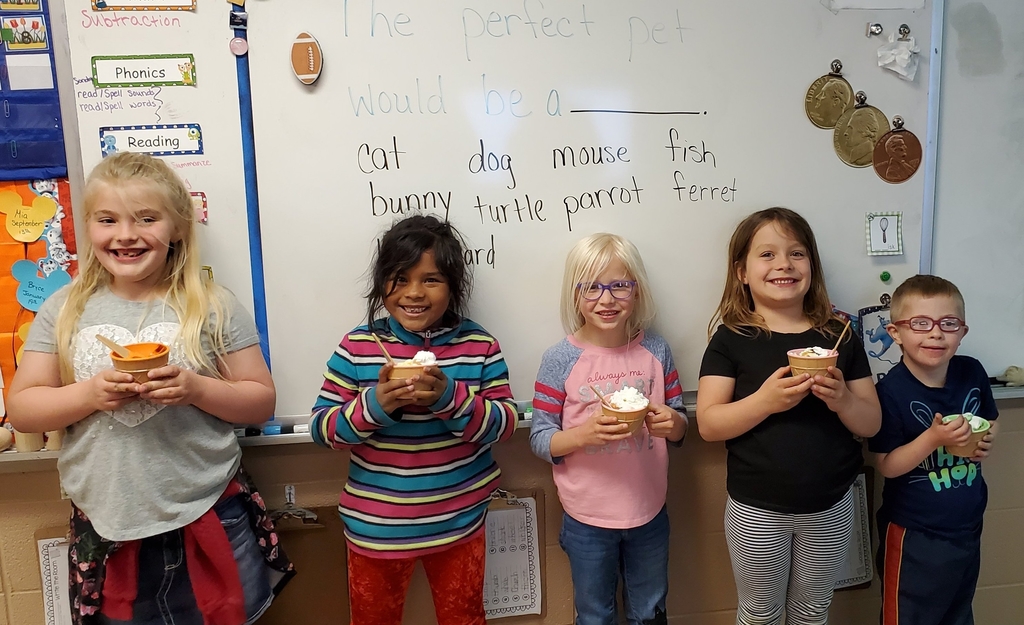 Don't miss tonight's Elementary Concert. It starts at 6:30 (student's here by 6:15 p.m.). The concert order will be: instruments, Kindergarten graduation, Emperor's New Clothes musical play. See ya'll there!!!
Girls and ukes! A pic from last night's spring concert. All the performances were top notch!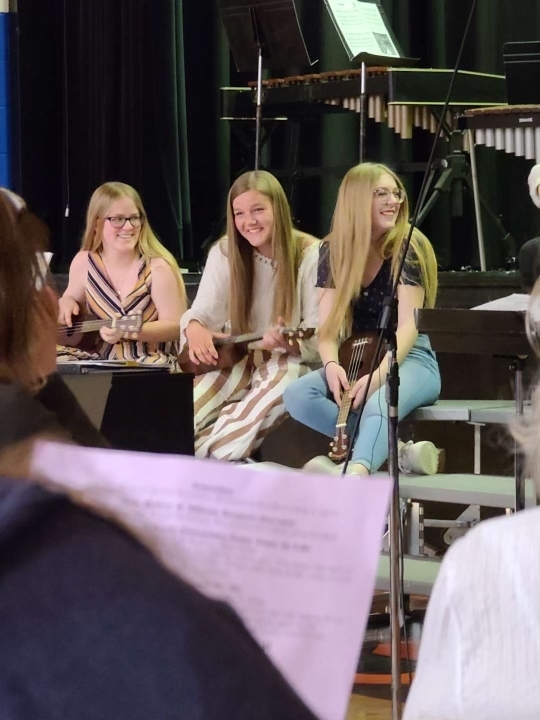 Plants from Sophomore class fundraiser are in! We are working on separating into orders today and hope to have orders ready for pickup after 3pm today! Please plan to pick up your orders before 5pm today.

more celebration pictures :)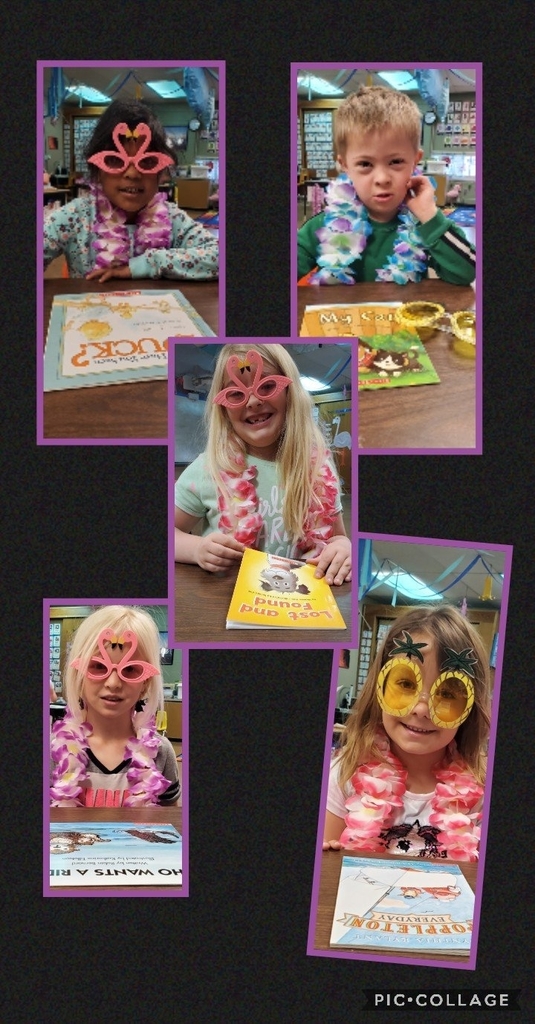 Today the kindergarten kids walked into a surprise to celebrate them!! We had a little party to celebrate graduation, NWEA growth, and the end of the year! :) I am so fortunate to be their teacher! I am so proud of them!!! :)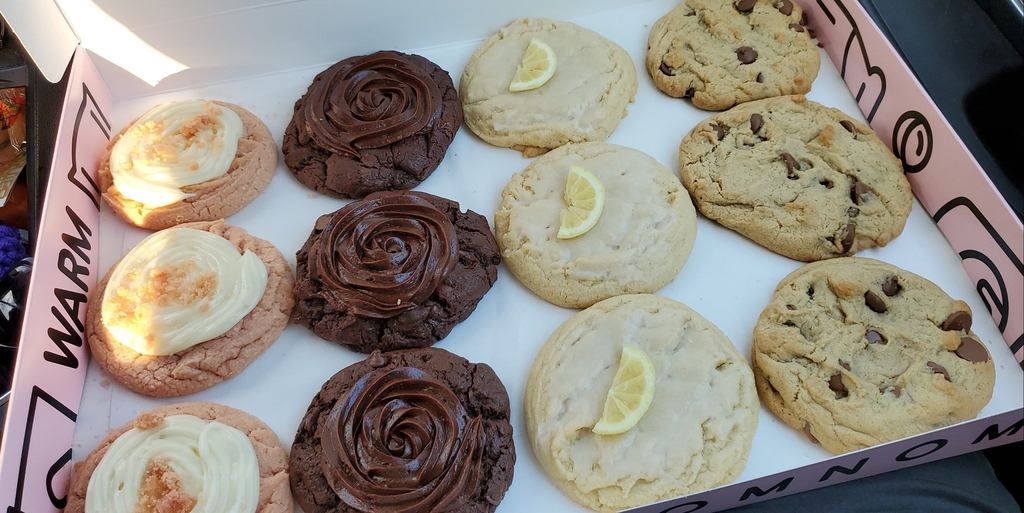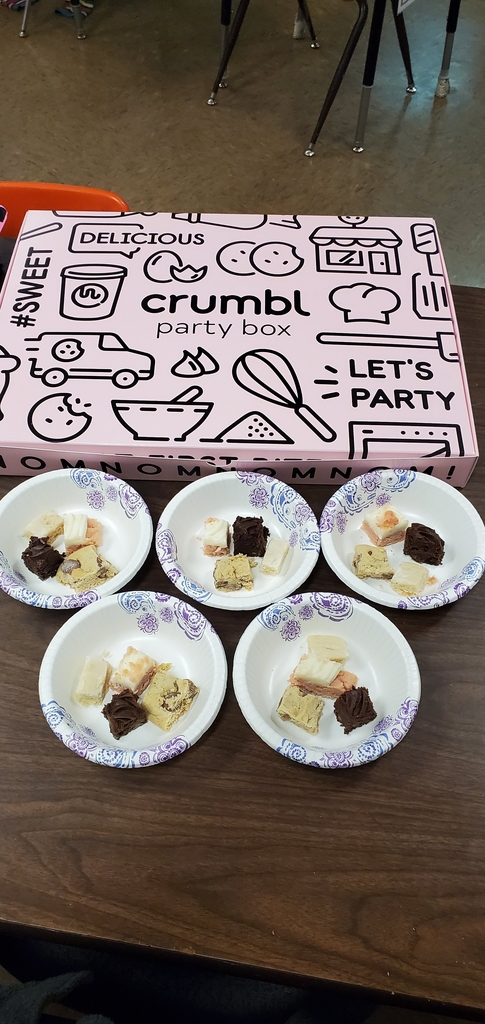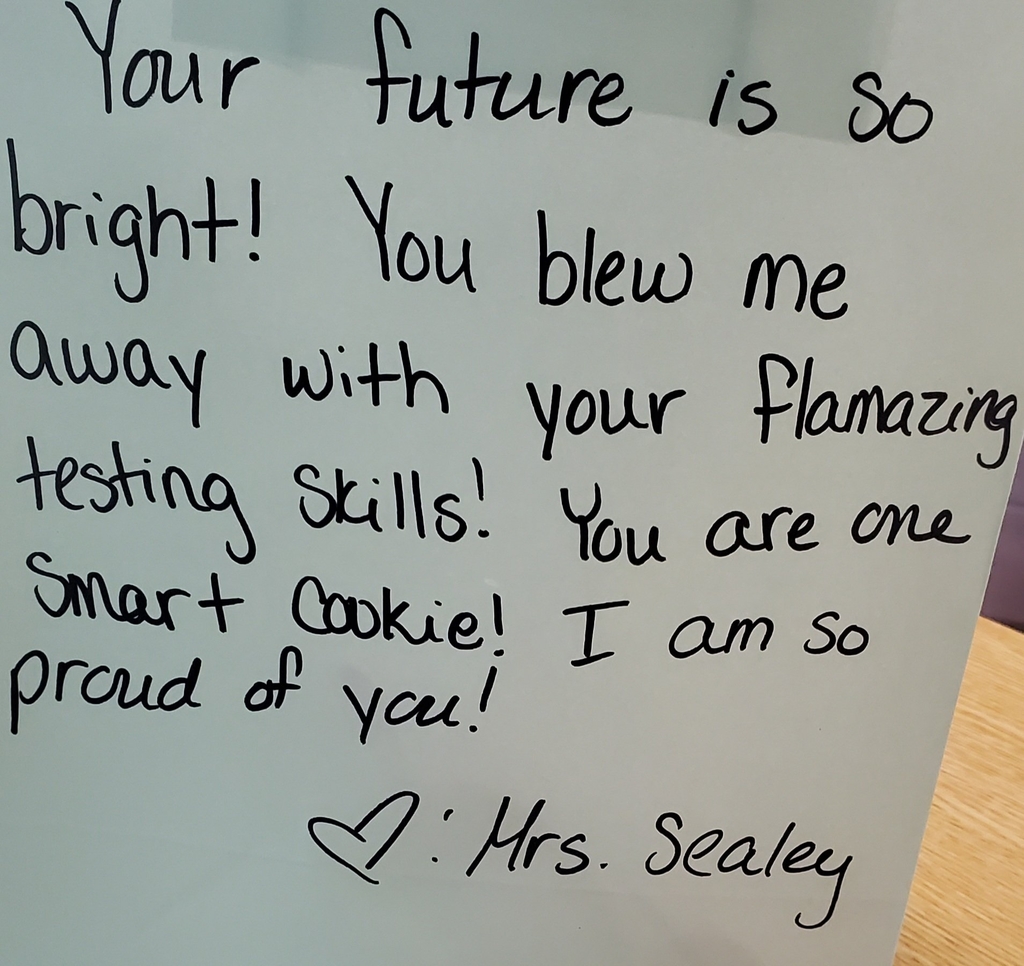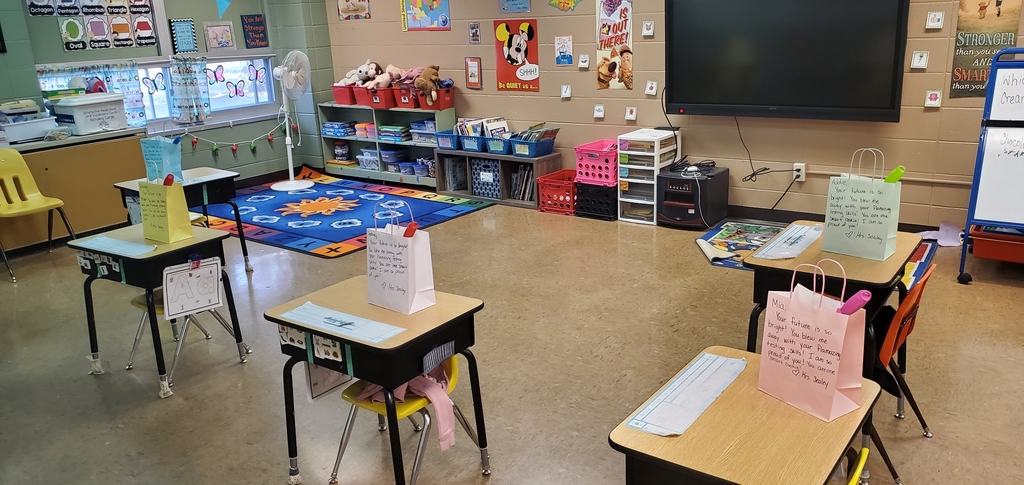 Congratulations to Sydney Wilen for placing in the Logan County Soil Conservation coloring contest!!

Happy Early Mother's Day from Pre-K!! 🌺☀️ 💌 🥰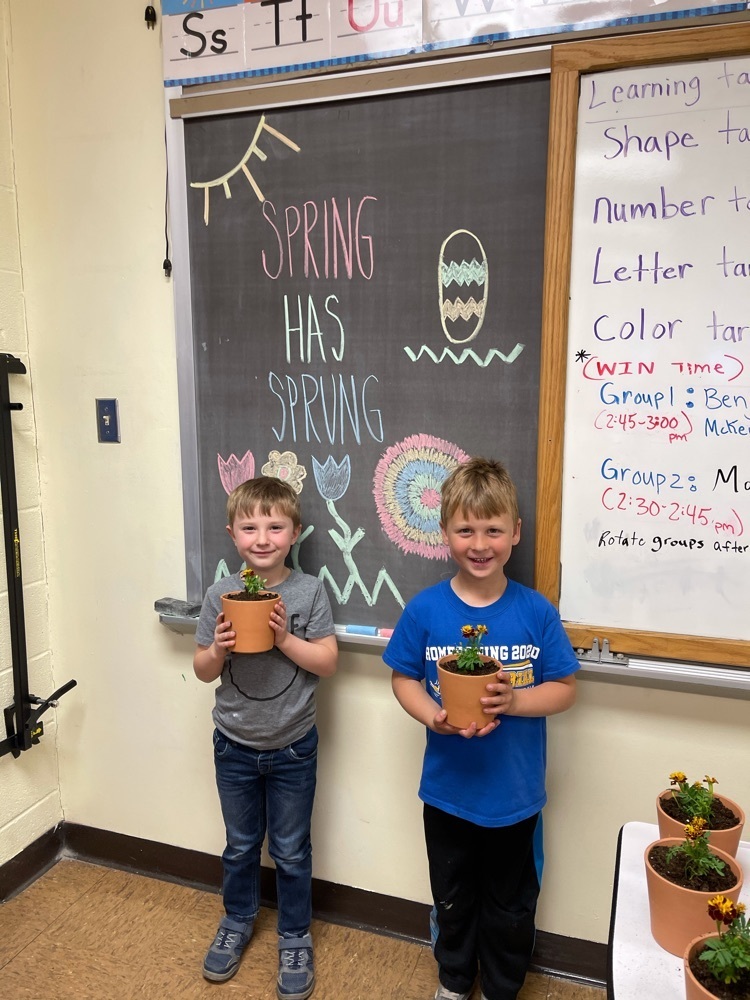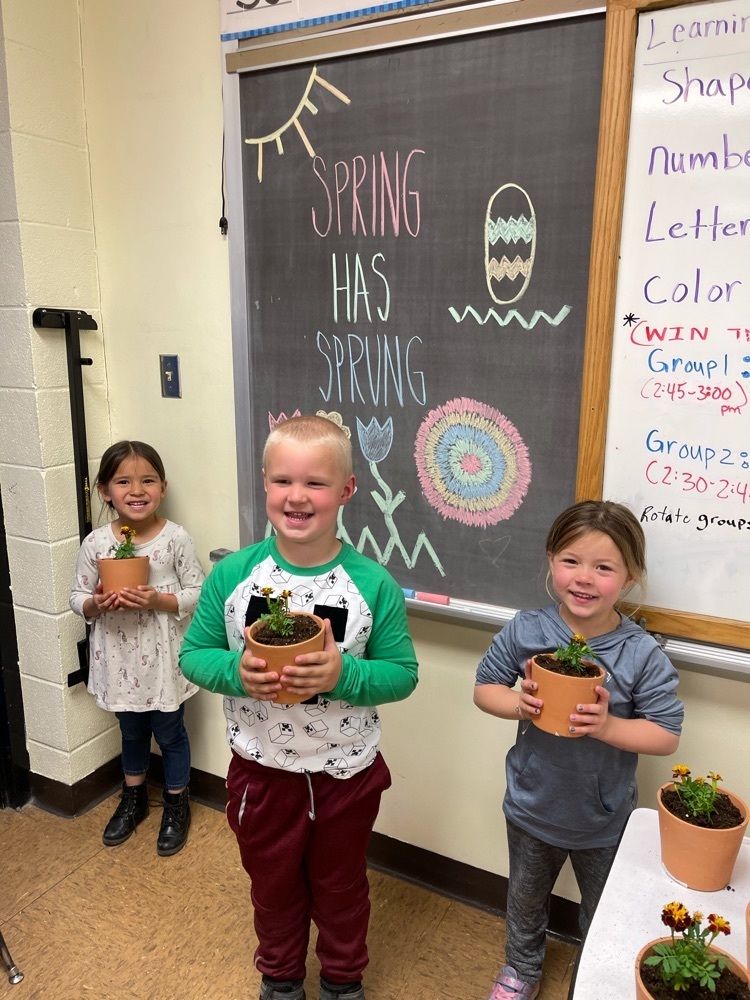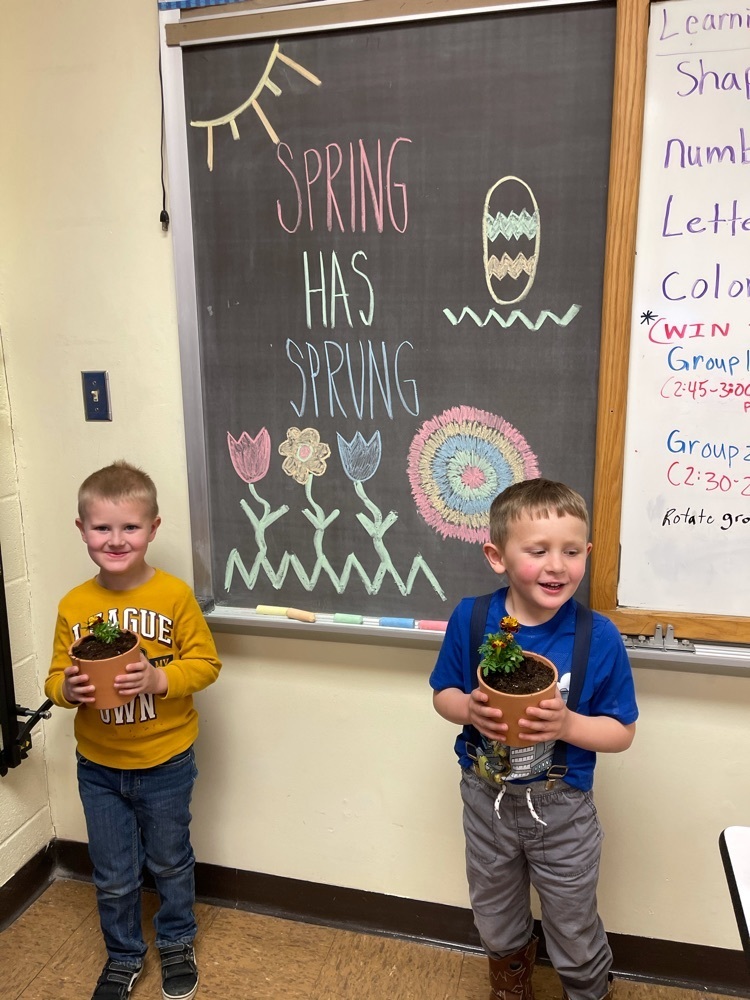 Congratulations to Jayce and Karly on winning the Logan County Soil Conservation Poster Contest— so proud of you guys!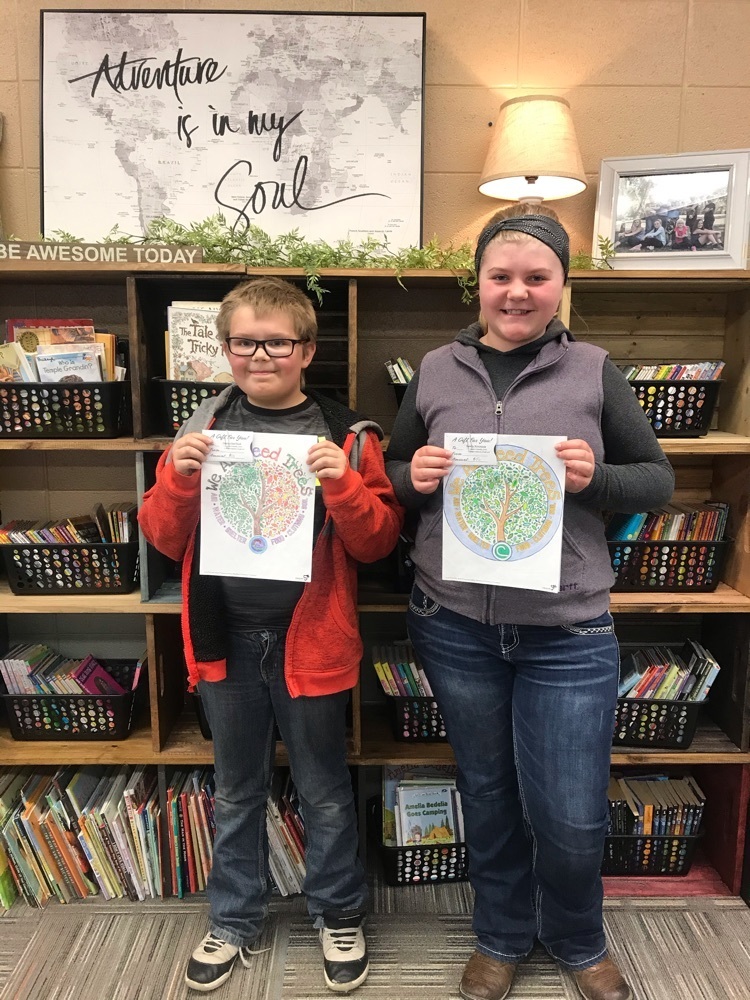 When these kids work this hard on NWEA the teacher makes a stop at CRUMBL cookie shop!!!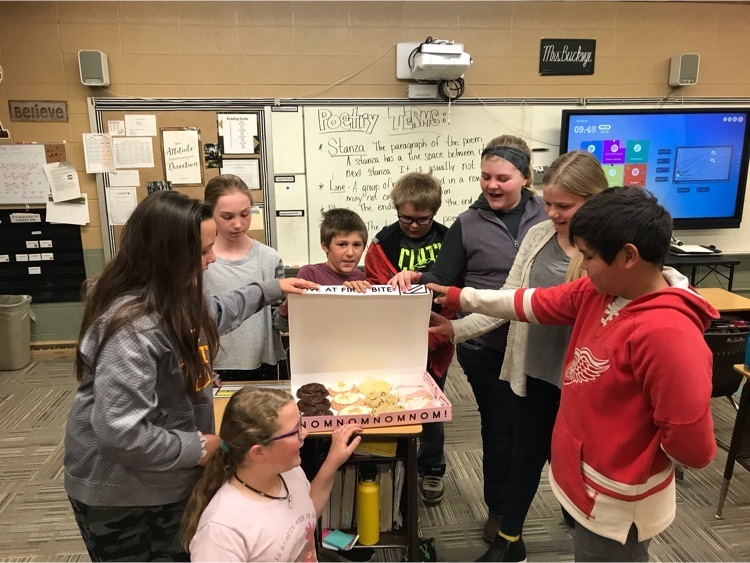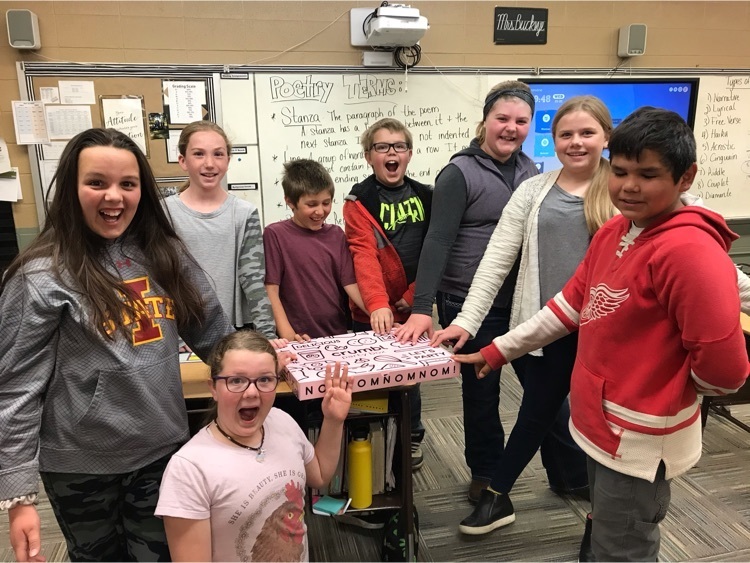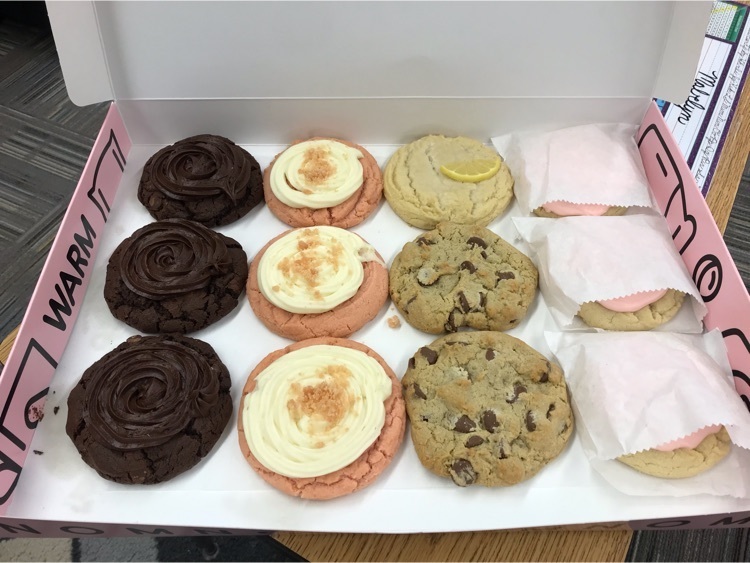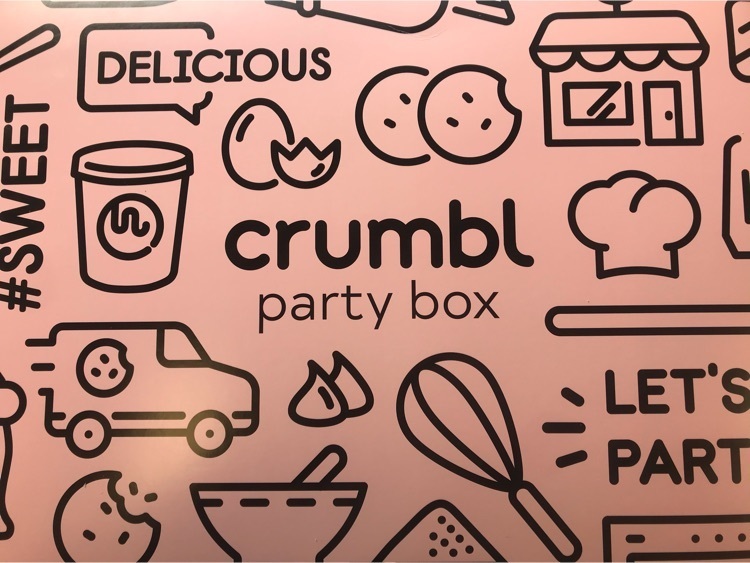 The Elementary concert and Kindergarten Graduation will be on Thursday, May 13th at 6:30 p.m. We will start the evening with the instrumental portion of the program, then Kindergarten Graduation and then the 1st - 6th grade musical play "The Emperor's New Clothes." Make sure to come and see what the Emperor is wearing now! The 1st – 4th grade can dress nicely for the concert. They are all townspeople for the play and tell part of the story through song. The 5th and 6th graders have their costumes picked out unless Mrs. Muller has personally talked to parents about something special. Of course, they should all dress nicely for the instrumental portion of the program.

Class of 2021! Come take a look at the board by Miss Haak's ☺️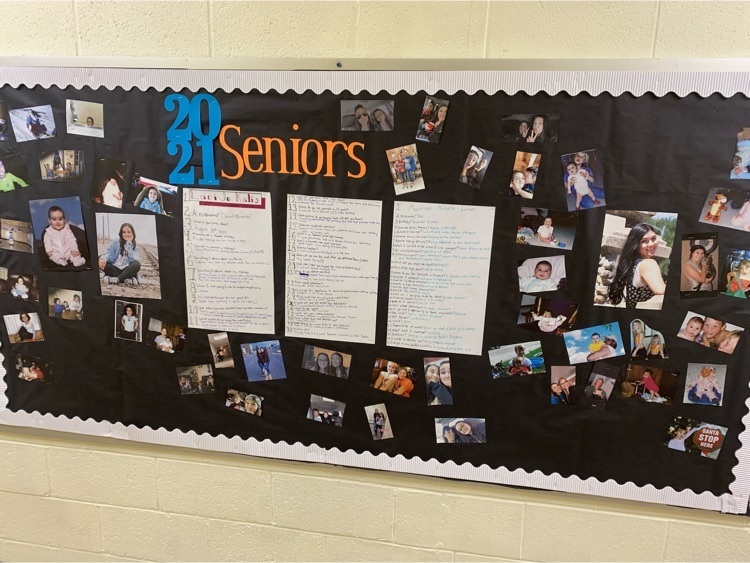 These ladies worked hard last week on a project that required them to collect data, create a scatter plot, analyze the data, and then prepare for a challenge using their data.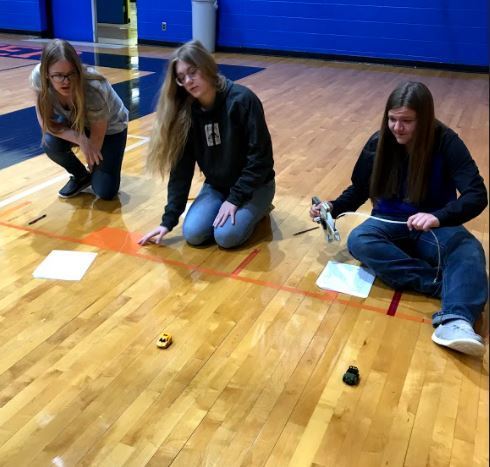 7th Graders did a Geometric Animal Drawing Project. They had to create an image of whatever animal they wanted using only shapes. They needed to use their math tools to get precise shapes. They did awesome! Their creativity and individuality shown through in this project and it was so fun watching them!